Update in brief
It seems like most of Kauai wasn't expecting it. The Kauai Visitors Bureau wasn't, the hotels and condo complexes weren't, and the car rental companies certainly were not, but the visitors are here. In fact, we're expecting more visitors this July than we had in July of 2019. That's both the good news and the bad news. 
The supply of rental cars is somewhere between short and nonexistent, and what is available is pricey. Many restaurants don't have reservations available until well into August. and workers are still in short supply. And, yes, masks are still required when you enter and exit a restaurant.
The real estate market is rumored to be slowing. However, based on the numbers there is no sign of slowing yet. 
Sales are the number of properties that actually closed escrow. These properties likely went under contract anywhere from 2 to 8 weeks before closing. Look at the increase in the number of sales of each property type per month from last year until this year.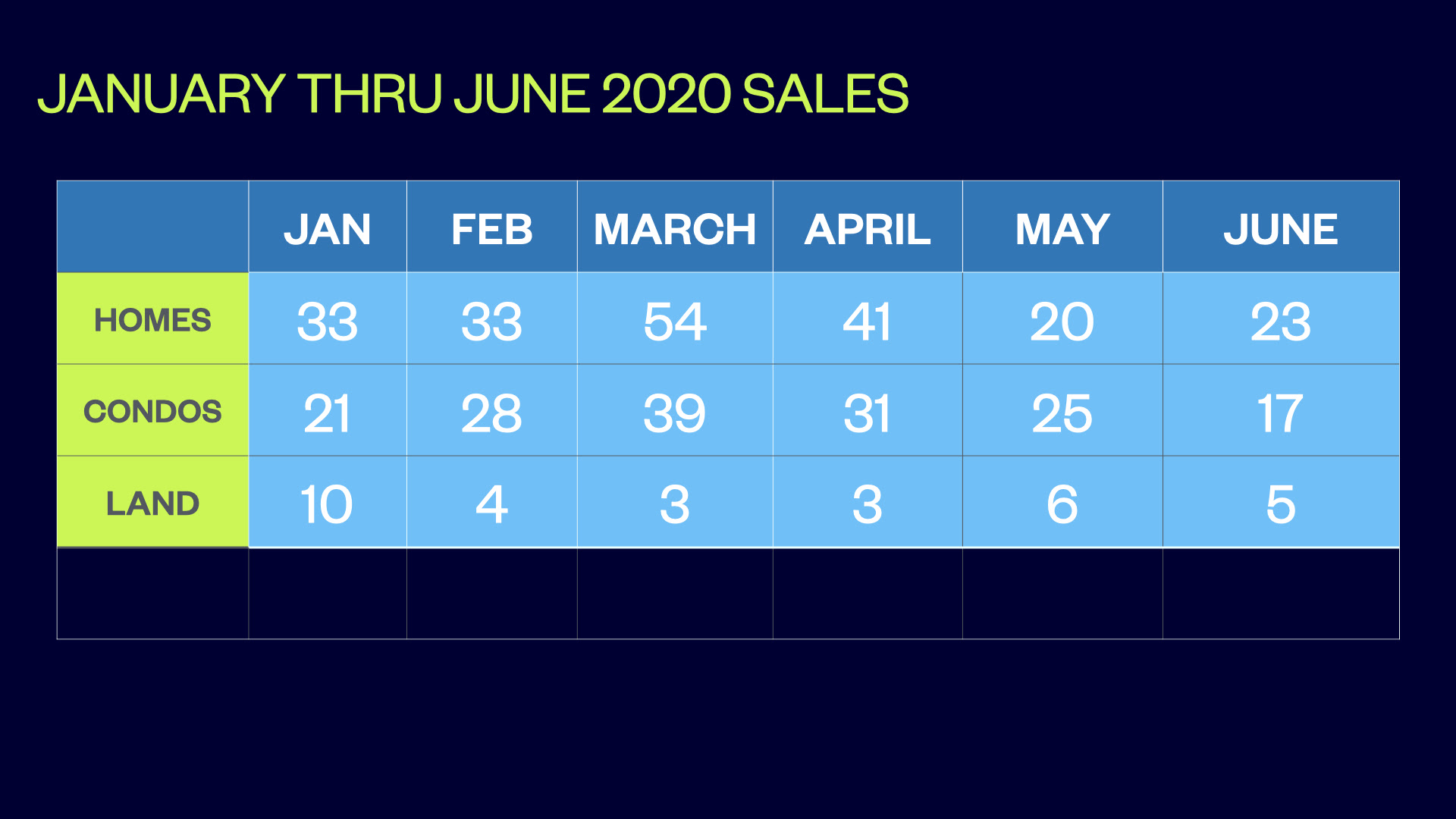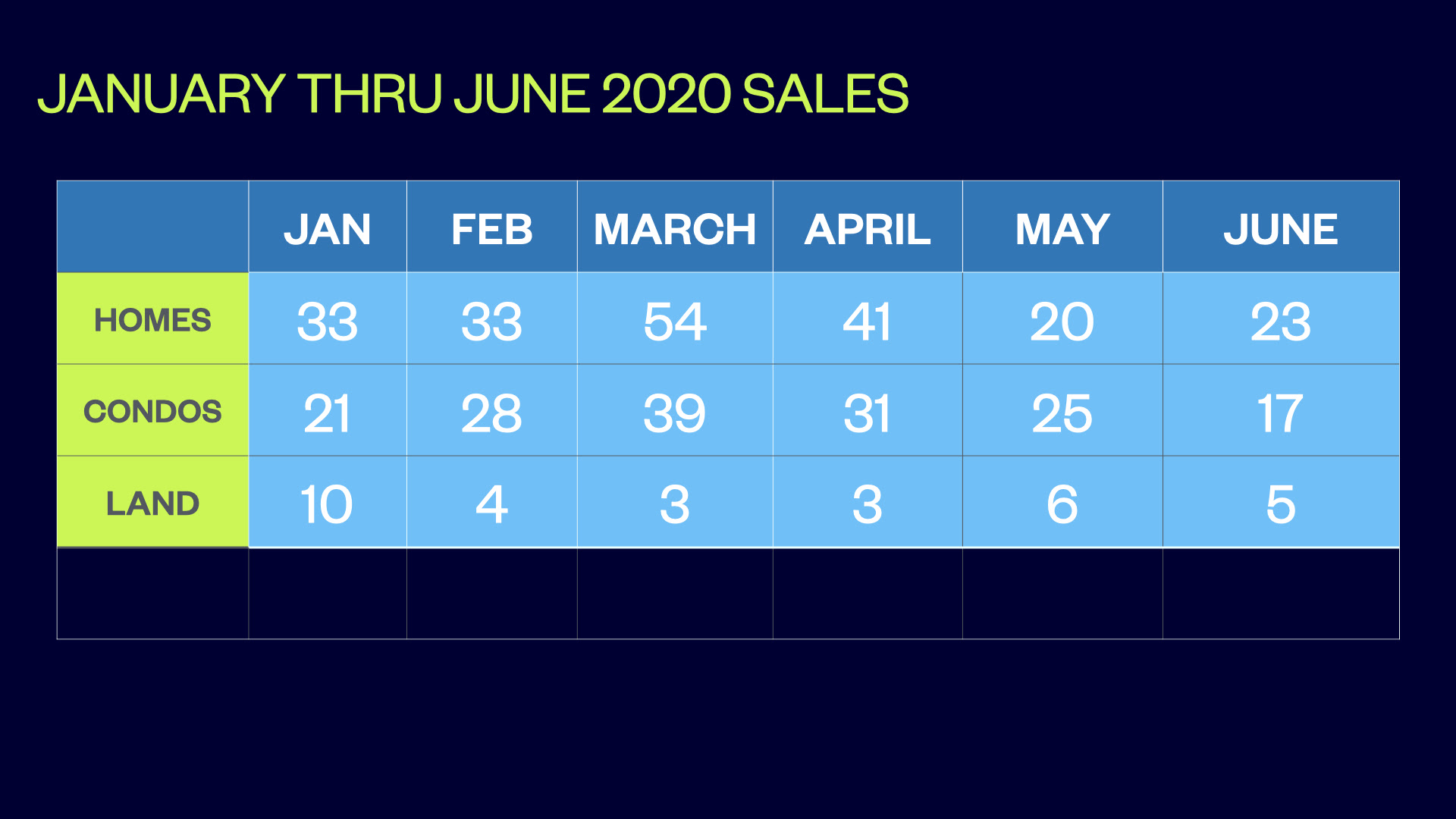 The numbers of Home sales are higher than they have ever been and you can see in the chart below how the number of sales and the dollar volume of those sales changed from 2019 until today..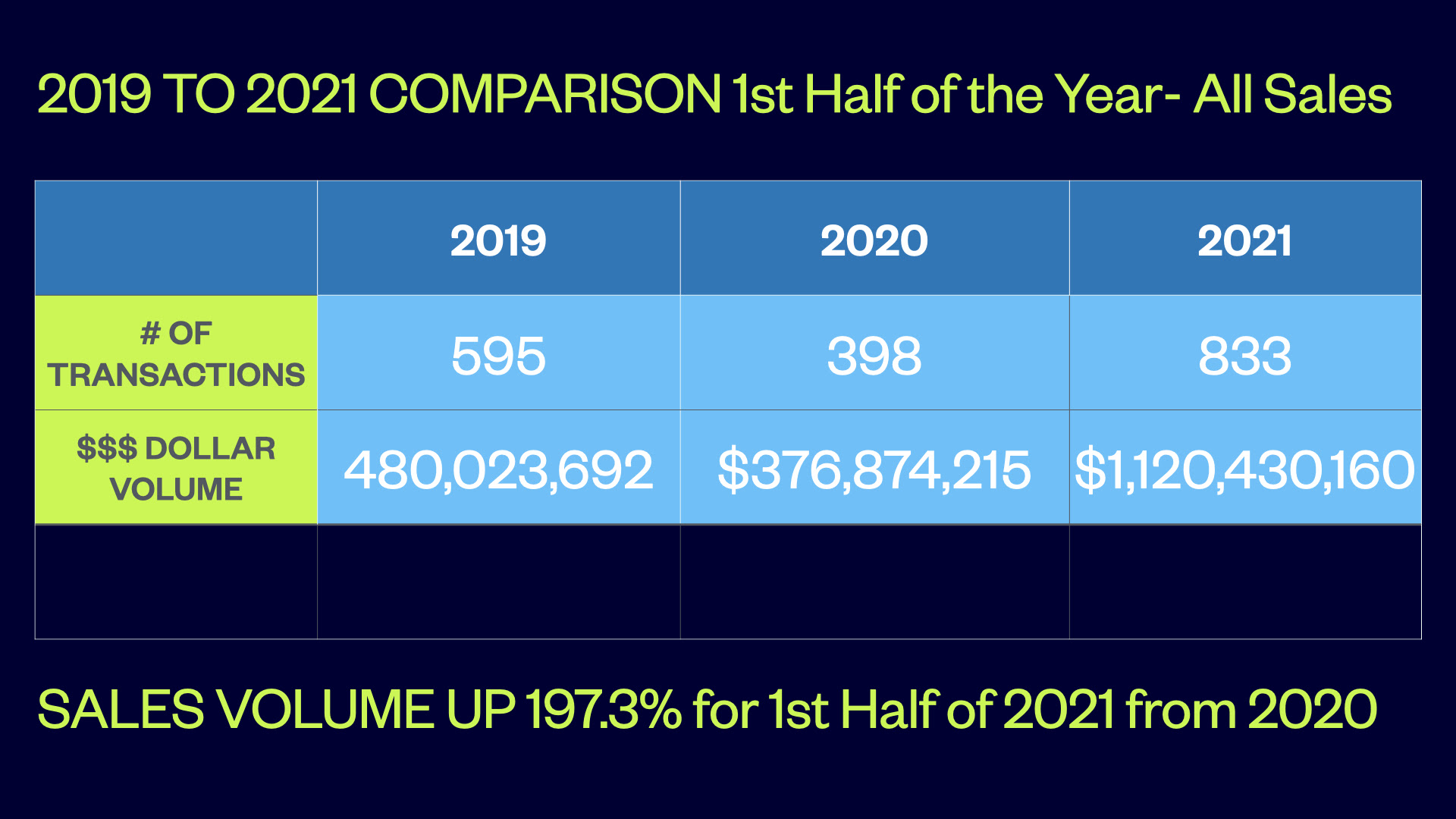 SELLING PRICES: MEDIAN VS. AVERAGEWe look at Average and Median prices in all categories. A lot of people like to know the average price; however, we tend to use the median because the median is less likely to be skewed by outliers of a few very high-priced or very low-priced sales.
The law of supply and demand seems to be alive and in full force, on the Garden Island This is evidenced by inventory staying at historically low levels while sales hit historically high levels with selling prices steadily increasing. The median price for single-family homes on Kauai has hovered around $1,000,000 all year, peaking at $1,125,000 for the month of May. Meanwhile, the inventory of properties for sale is hovering in the low 300s. That's the total of condos, land, and single-family residences for sale.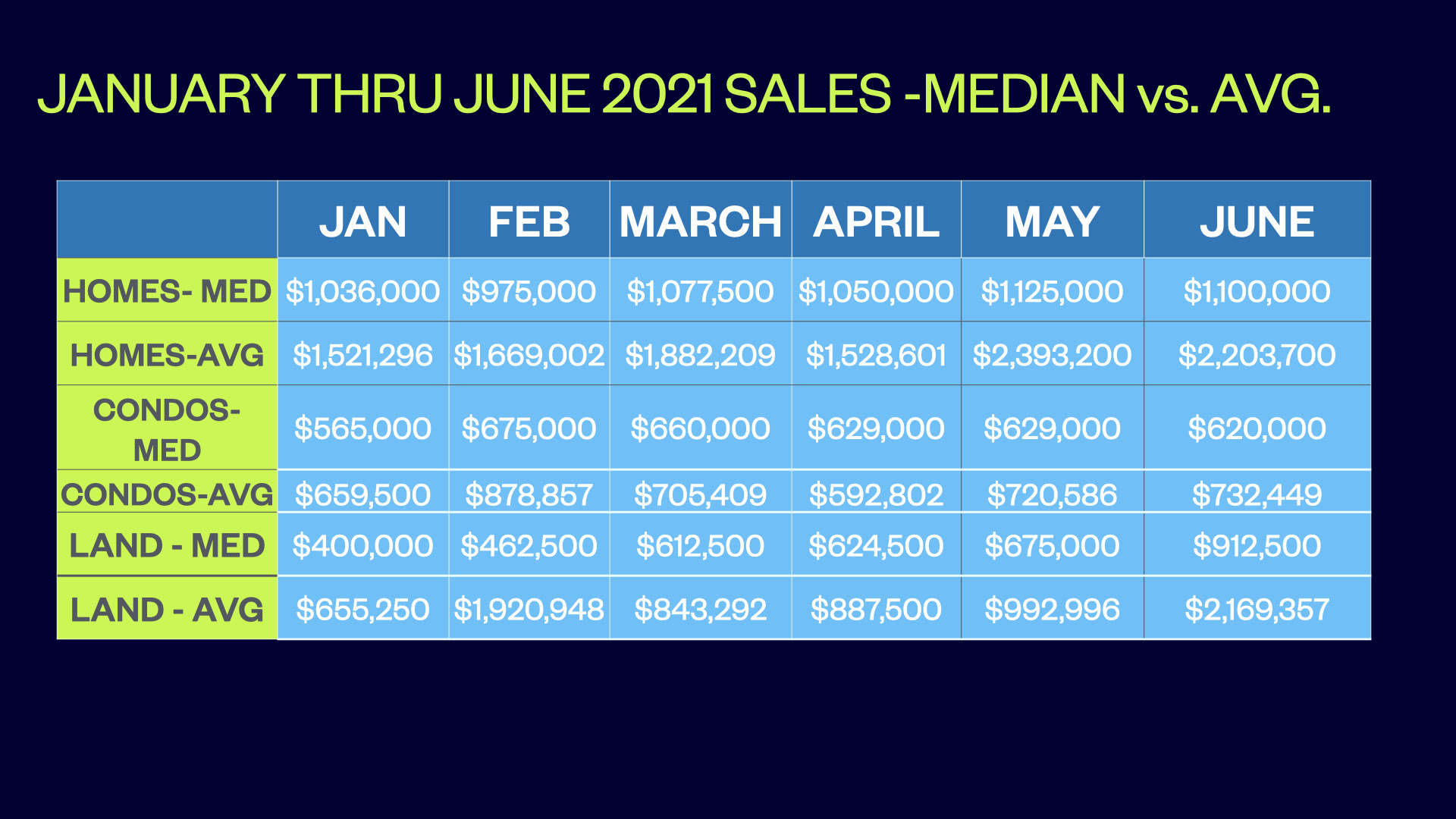 Another indicator is how many months of inventory and the simple answer, not many. In June 59 homes went into escrow and currently, there are a total of 77 homes for sale island-wide, under 2 million dollars. In June, 46 condos went into escrow and there are a grand total of 55 active, fee simple condos for sale. So, just over a months worth of inventory. What we mean by months of inventory is, how long would it take for our current inventory to sell if no other listings were to come on the market.n There is no sign of home sales slowing yet!One of the challenges for sellers is, "If I sell, where do I go"?  That's true unless of course, you are moving from the islands to someplace much more affordable.
At the moment, the only thing that may slow the market down is the sheer lack of inventory. We price-watch the market daily so if you are buying or selling, we can help you get the best results possible in this hyperbolic market!
Mahalo & Aloha,
Ron Margolis